Pre-purchase property inspection is the way to safeguard your investment and save money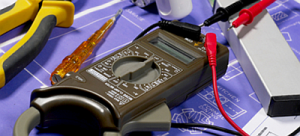 Pre-purchase inspection of residential, industrial, and business properties by Apple Electric, Inc will help you to detect and address all problems with wiring, load balancing, safety, switching, networking, monitoring and all other electricity related issues.
The Pre-purchase inspection can save you thousands of dollars. The property you are buying must be safe and poor or malfunctioning electrical equipment is a major source of hazard. It is better to know what the problems are and how much it would cost to eliminate them upfront rather than after your move-in.
Our professional pre-purchase property inspection also gives you the great bargain power and you can knock down the purchase price. In addition to that, you can lower your property and liability insurance premiums, energy and ownership costs. We will make sure your property is serviced with the best technology and materials. After we complete the required repairs, upgrades and modifications, you will have our certificate of inspection which you can keep to pass on to the next owner.
The summary of the benefits of pre-purchase property inspection by Apple Electric, Inc.
Peace of mind
No future unpleasant surprises
Safety assurance
Bargain power
Lower cost of ownership

Lower insurance premiums
Lower power loss
Higher energy efficiency

Record of professional electrical inspection, measures for code compliance, energy efficiency and additional safety.